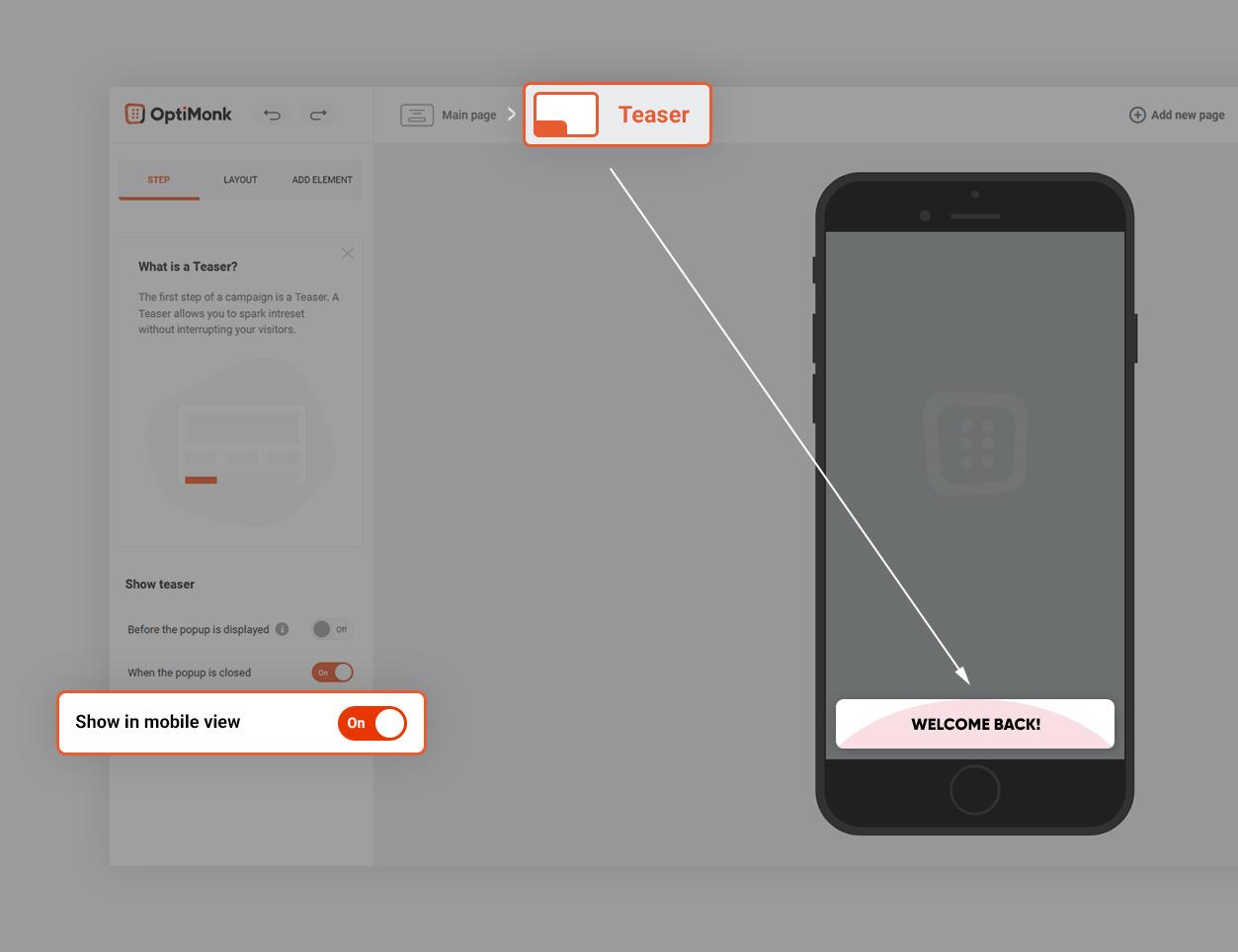 With the new toggle in the Editor teaser step - it's now possible to enable and disable the teaser in mobile view. Teasers are enabled for mobile view by default. (You can disable it at "Show in mobile view" setting.)
This setting is helpful for anyone who has ever needed to duplicate campaigns in order to hide the teaser from mobile visitors.
When to use it?
Sometimes a teaser might cover website elements like menus and navigation panels on mobile devices, which can hurt your visitor's onsite experience. Now you can fix that with a click of a button.
What is the teaser and what is it good for?
The teaser is a soft notification for your campaign that's designed to grab your visitors' attention before or after they interact with your popup.
- If the teaser appears before the popup, it has teasing function. For example: "Want a 25% discount code?"
(To set it up you need to enable the "Before the popup is displayed" toggle.)
- If you choose the teaser to appear after the popup is closed, it reminds your visitors to complete their conversion. For example to use their discount code.
(To set it up you need to enable the "When the popup is closed" toggle.)